Share on
NUTRITIONALS
Ultra H20
PREMIUM STRUCTURED WATER
Bring Life Back To Your Water. Ultra H20 activates and energizes your water's composition back to a natural state so your cells receive maximum hydration. When cells are optimally hydrated with ULTRA H20 Premium Structured Water they can better help all the body's systems and processes to function optimally.
ORIGINALLY

: $49.00

DISCOUNT

: $10
$39.00 USD
ENHANCED HYDRATION
The Way Water Was Intended
When cells are optimally hydrated with ULTRA H20 Premium Structured Water they can better help all the body's systems and processes to function optimally. Thoroughly hydrated cells and organs are instrumental for the transportation of nutrients, removal of waste material, and strong communication between cells. Drinking premium structured water daily is known to:
Positively Stimulate the Lymphatic System

Transport Nutrients & Oxygen More Quickly & Efficiently

Promote Weight Loss & Weight Maintenance

Combat Fatigue & Increases Energy

Support Better Sleep

Strengthens Immune Function

Support Greater Cognitive Function
HOW IT WORKS
Water is a part of everyday life, but it's properties are a mystery to most people. A source of life and living, water adopts and absorbs nearly everything it comes in contact with. That includes valuable minerals and vitamins, but also harmful contaminants, carcinogens, toxins, and waste. By infusing your water with ULTRA H20 drops you transform your water into a cleaner, more energized hydration source that invigorates better body health.
To create Ultra H20, our water additive goes through a two-step system that helps your water to penetrate and hydrate cells and vital organs throughout the body.
1. Electro-Vortex-Magnetic Layering
We use the technologies of electromagnetic layering and vortex motioning to re-energize the water you drink. Electro-Vortex-Magnetic Layering takes a pure-form, pharmaceutical grade water base and exercises it through a 4-series transformation from liquid to gaseous state, freezing, and back to liquid. This process allows ULTRA H20 drops to positively influence your distilled or purified water's energy and it's hydration ability.
2. 14-Step Purification Process
This meticulous filtering process amplifies cellular hydration, water taste, and helps maintain healthy alkaline levels.
Other Ingredients: Deionized water (pH Neutral), 99.9% Kosher glycerin (vegetable), Cherry flavor.
No additives, binders, fillers or lubricants added. This formula is 100% Organic, Kosher, Allergen Free & All-Natural.
A Hydrating Boost
Getting the premium hydration ULTRA H20 offers on a daily basis is simple. Follow the steps below and begin to flow better hydration into your daily life immediately.
Drop 1 oz. of ULTRA H20 drops into 1 (one) gallon of distilled or purified water.
Wait 15 minutes for ULTRA H20 drops to influence water
Drink 2 (two) 8oz glasses daily
For optimal daily hydration, drink 60-100oz of purified or distilled water in addition to the ULTRA H20 structured water.
Keep out of the reach of children. Pregnant women, nursing mothers or children should refrain from taking this product unless advised by their physician. As with any dietary supplement, consult with your physician before use if you have or suspect you have a medical condition or are taking any medications.
Trending PrimeMyBody Products
PHYTO ADRENAL
GLANDULAR ADRENAL SUPPORT
MANAGE & REDUCE STRESS
BOOST YOUR ENERGY BOTANICALLY
CONTROL WEIGHT

ORIGINALLY

: $39.00

DISCOUNT

: $20
$39.00 USD
NOX
NITRIC OXIDE + HEMP SKIN REJUVENATION
Full Spectrum Hemp Extract
Clearer, Smoother Skin
Dissolve Fine Lines & Wrinkles

ORIGINALLY

: $75.00

DISCOUNT

: $34
$75.00 USD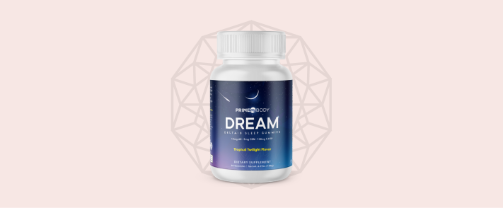 DREAM
Delta-8 Sleep Gummies
Shortens sleep latency
Soothes mental stress
Achieve REM sleep faster

ORIGINALLY

: $69.00

DISCOUNT

: $10
$69.00 USD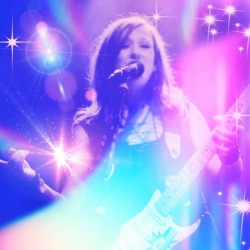 HAVE QUESTIONS?
Fill out the form and this member will reach out to you: Tara Stef